About Course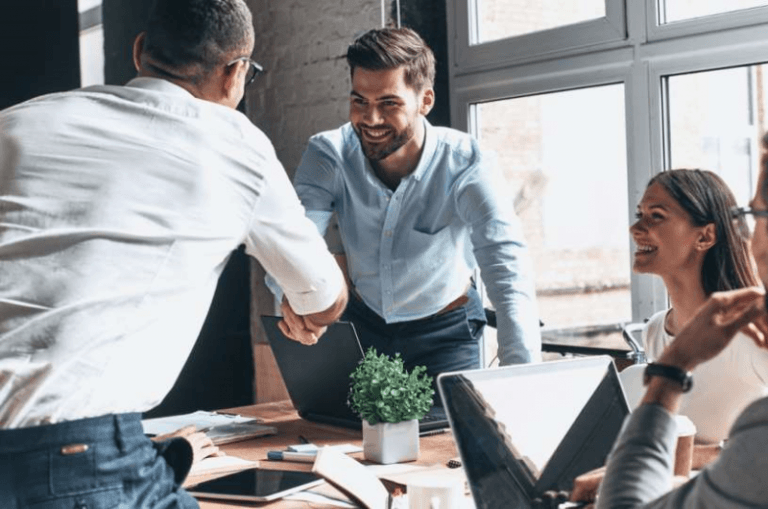 Business Communication Skills: EQ Intelligent Interactions
Unlock the Power of Effective Communication: Mastering Emotional Intelligence and NLP Techniques for Success
In today's rapidly evolving business landscape, the ability to communicate effectively is not just a valuable skill – it's a strategic advantage. This comprehensive Business Communication Skills course is your gateway to becoming an exceptional communicator, leveraging innovative techniques rooted in Emotional Intelligence (EQ) and Neuro-Linguistic Programming (NLP).
Throughout this transformative journey, you will:
Delve into the intricacies of the communication process, backed by the latest scientific insights.

Uncover and rectify the various forms of 'noise' that can disrupt the flow of communication, ensuring your messages are heard and understood.

Cultivate 'Congruent Communication,' aligning your words, tone, and body language to convey authenticity and build trust.

Discover the 'Universal Truths' and fundamental behavioral principles that underpin all human interaction.

Seamlessly integrate Emotionally Intelligent Communication into your daily life, fostering stronger connections both personally and professionally.

Gain profound insights into the dynamics of communication, including the fight-or-flight response and emotional triggers that can influence our interactions.

Overcome limiting beliefs and conquer the paralyzing effects of fear in conversation, unlocking your full potential as a communicator.

Develop emotional control and mastery in conversation, equipping you with the tools to navigate challenging situations with poise and confidence.
Your course instructor brings over 18 years of experience as a corporate communication skills trainer, working with global industry leaders such as Cisco, Huawei, Michelin, Marriott, Tencent, and many more. With a track record of empowering professionals around the world, you can trust that you're learning from a seasoned expert.
This structured and seamless course is designed for a diverse audience:
Entrepreneurs, looking to expand their businesses and enhance their communication skills to forge strong partnerships and connections.

CEOs, leaders, and managers, seeking to recruit and manage with unparalleled effectiveness, driving their organizations toward success.

Consultants in the product sales or service industries, eager to refine their communication skills to influence, persuade, and sell effectively.

Salespeople and Key Account Managers, equipped with the essential tools to build lasting client relationships and drive sales growth.

Couples, who can enrich their relationships through improved communication, fostering deeper understanding and harmony.

Students and graduates, ideal for those preparing to enter the professional world, arming them with the skills to build bridges and forge meaningful connections.

Anyone with a desire to become a strong and efficient communicator, as communication skills are not only essential in business but also in everyday life.
This course is your comprehensive guide to becoming a world-class communicator, enabling you to excel in a dynamic and competitive world. Enroll today and embark on your journey toward mastering the art of effective communication!
Frequently Asked Questions
1. When Can I access the course?
You can access all of your purchased courses whenever you wish to on this website. You can also use multiple devices to connect. Your course study time begins when you would like it to. All modules are self-paced online learning so you can always go back and review whenever you wish to.
2. Do I have a time limit to access the courses?
No, there is no time limit. Following registration you will have unlimited lifetime access to enrolled courses across all of your devices. Even completed courses can be reviewed whenever you wish to.
Show More
What Will You Learn?
Emotional Intelligence (EQ) - An essential tool you can learn to boost communication
Learn the techniques and science behind the communication process
Identify and rectify the noise that can disrupt communication flow
Build bridges to attain "Congruent Communication"
Learn the "Universal Truth's" & "Behavioral Principles" that we all abide by
Build Emotionally Intelligent Communication into your everyday life
Learn about: Flight, Fight and Emotional Triggers that Influence Communication
Gain understanding on the limiting beliefs of F.E.A.R in conversation
Develop Emotional Control in Conversation Mastery
Course Content
Business Communication Skills Online Course
08:15

07:04

03:25

04:04

03:07

10:07

00:00

05:41

02:58

15:30

05:52

09:05

03:40

04:20

11:15

11:15

12:12

00:00

04:00

00:00
Student Ratings & Reviews
No Review Yet