Google Analytics & Adwords Training
Google Analytics is a powerful tool for understanding your website visitors and the types of journeys they take on your website and provides additional valuable insights as they relate to your business. Our workshops and training leverage your existing knowledge and are designed to equip you and your team with the understanding and confidence to interpret reports, functionalities, and visitor insights.
Regardless of your familiarity with Google Analytics, we will show you how to improve campaign success whilst reducing pay-per-click costs (PPC) using Google Adwords in combination with the insights gained from Google Analytics on your site.
After taking this course, you will be able to use both platforms seamlessly to structure and create ongoing pay-per-click campaigns, optimize click cost rates, and improve overall advertising ROI (return on investment).
The path to becoming an online marketing genius has never been easier, and through our course and workshops, you will be equipped with the same skill set as 0.01% of all worldwide marketing professionals.
KEYWORD RESEARCH
Our PPC experts will train your staff how to perform in-depth keyword research to improve campaigns and invest effectively.
EFFECTIVE ADS
Our marketing and advertising experts will share their knowledge on how to create great ads that convert search into purchases.
CONVERSIONS
Dive deeper into Google Analytics advanced tracking and conversion with our specialized training course on efficiently converting traffic.
LANDING PAGES
Improve user experience and relevancy of content through our PPC training modules.
ONGOING PPC CONSULTING
Our team offers ongoing training consulting for your in-house marketing team.
PPC AGENCY
Not sure PPC training is right for you? Ultimahub offers an agency service and specialized pay per click consulting.
On-site or virtual interactive training from certified Google trainers
Answers to even the toughest of Google Analytics and Google Adwords questions and challenges
Improve the effectiveness of your advertising, save time and money
Utilize the full power of Google Analytics and Google Adwords product features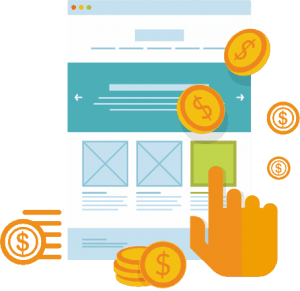 Our Google Analytics Training course will guide you through understanding and learning this powerful platform interface. We will guide you through how to generate useful reports which will provide you with a multitude of insights into your customer website user behavior. Using these insights you will be able to strategically plan your ongoing marketing campaign as well as use this continual data attainment medium to discover new and useful trends, thereby ensuring ongoing improvement and growth.
THIS GOOGLE ADWORDS COURSE COVERS:
Understanding the uses and unique benefits of Google Adwords
Building your first campaign to target users by geolocation, language, connecting device, time, and day
Understanding "Quality Score" and why it is so important in the AdWords auction algorithm
How to effectively structure your account, campaigns, and ad groups to optimise success
Learn how to effectively research, discover and refine the keywords that you use in your campaigns to target improved bids
Tips for creating great ads that stand out above the competition
Understand the terminology and put it to use: Cost per Click (CPC), Cost per Acquisition (CPA) and Cost per Impression (CPM)
Learn to manage your account with the improved AdWords Editor
Understanding the reporting features of AdWords and using it alongside the Analytics platform
Track and manage your conversions whilst measuring your Return on Investment
Contact Us
Speak to one of our training experts