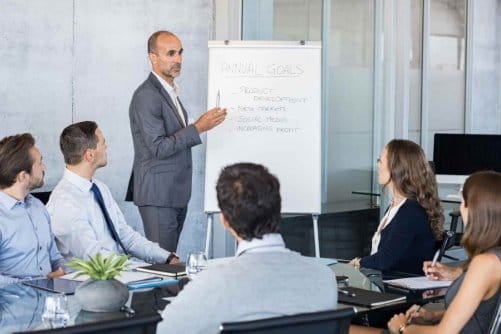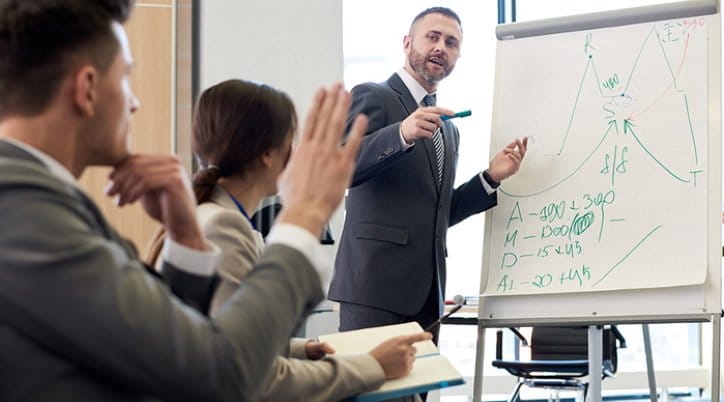 Consultative Selling Training
Be seen as an "Expert Consultant" rather than a "Salesperson"
Learn the skills to actively listen, empathize with, and influence your clients.
Ability and confidence to engage in strategic dialogue with senior executives
Exceeding expectations from the perspective of performance and client loyalty
Minimize competitor threats and shorten sales cycles
Increase company margins, profitability, and customer retention and decrease pricing pressures
Identify cross-selling and momentum gaining opportunities
Consultative Selling Skills Empowering Salespeople to Develop Every Opportunity
Our Consultative Sales Training courses and workshops in Taiwan provide an in-depth exploration of the critical elements of a successful sales call or customer meeting. We will help salespeople of all levels achieve needs based dialogues and cultivate a toolbox of skill sets to help close deals and improve business pipelines.
Our Consultative Selling Course Framework and Essential Influence Skills modules equip participants with systematic approaches that provide attendees with repeatable and reliable strategies for sales negotiation. We focus on the "Six Essential Skills of Great Salespeople" which has been specifically designed to leverage sellers' technical expertise whilst displaying in-depth product knowledge to install confidence in their prospects in addition to providing a framework for understanding client needs via a consultative approach.
ULTIMAHUB'S TRUSTED ADVISER SALES TRAINING
Ultimahub's Trusted Advisor Training Program is a five-part framework that incorporates a variety of development techniques and skills to instill confidence in a prospect that you will be a reliable business partner. Learning the fundamental skills of how to think, act, and display the specific behaviours of a trusted advisor will position you 'well' in the eyes of key account managers and decision-makers. Self-awareness of where you are in the sales process and how you can become a trusted advisor is additional takeaways from our training.
Building trusted and long lasting relationships by utilizing the fundamental, systematic procedure. Evolve into a valued contributor and be invited to 'sit at the table' and engage in a deeper and more strategic dialogue with your client.
Uncover the communication skills to cultivate persuasive, proactive, and credible business relationships.
Ideal for new or experienced sales people looking to challenge themselves and increase their sales performance.
Tailored solutions are available for Company Executives, HR, and Sales Managers looking to mentor their teams.
All of our innovative training courses and workshops can be delivered both online or at your chosen location.
Training and coaching can be carried out as a one time training or a continual process to build on focused skill sets.
Initial and regular assessment testing can be customized for all courses upon request to illustrate current levels and progress.
Contact Us
Speak to one of our training experts