Financial English Courses
Our specialized 'Financial English' workshops and training modules are specifically designed to provide participants with the key tools, skill sets, terminology and business jargon required to operate in an increasingly modern, connected, and competitive financial sector.
Ultimahub's Financial English courses are designed and taught by a combination of trainers that are both experienced English teachers and financial professionals. Each teacher/trainer has a minimum of 18 years of experience in the teaching and or financial industry.
In addition to Taiwan and Kaohsiung, our Financial English courses are provided throughout the Taiwan-Pacific region and are available for individual and group classes.
Financial English Course Benefits
Our financial English workshops and training courses provide the following benefits:
Familiarity with key financial terms and usage
Improved confidence when discussing financial data and documents
Improved 'finance' fluency and level of comfort when using financial concepts and numbers during negotiations
Improvement in report writing and financial analysis in English
Course Suitability
Ultimahub Financial English courses are suitable for:
Company accountants, Banking staff, Auditors
Finance Managers, International lawyers
Course Content
Our training courses are completely customizable and based on the specific requirements of your company's Financial English needs, current level, requirements, and objectives.
Key subject areas for Financial English training include:
Core financial concepts, language, and relevant terminology
Introduction to financial terms, financial statements, financial and company structures, risk analysis, retail finance, corporate lending, regulatory and financial services marketing
Preparing, editing, and presenting clear and concise written reports
Required skills for achieving successful financial negotiations at the executive level
More English Courses for Companies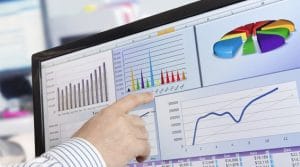 Ultimahub offers a variety of English courses to meet the unique English skill requirements of the individual, team, department and company. Courses can be delivered online or offline.
Contact Us
Speak to one of our training experts