Presentation Skills Training
Ultimahub's Presentation Skills Training Courses in Taiwan empower attendees with the essential tools and confidence they need to structure and deliver presentations with impact.
Our expert trainers will show attendees how to prepare an effective presentation utilizing systematic structures. They will learn how to engage audiences and use presentation aids efficiently to get their key messages across. 
Our trainers are carefully selected and have delivered workshops for thousands of participants enabling them to become more efficient, structured, and confident in their delivery.
By the end of the course, attendees will feel stronger in their ability to prepare physically (e.g., notes and slides) and mentally.
Our customized courses can be delivered to groups or individuals requiring targeting coaching. Each will learn innovative techniques and ideas that can be immediately implemented.
All workshops are geared towards improvement and progress in all areas of presenting.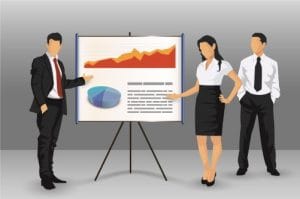 COURSE TYPES
Sales Pitches
Key-Note Speeches
Investor Presentations
Team Building Meetings
Public or Media Updates
Boardroom Presentations
COURSE BENEFITS:
Improved Structure & Preparation
Create impactful Presentations
Handling Difficult Questions
Delivering Engaging Presentations
Developing Confidence
Driving Persuasive Power
Developing Confidence & Improving Audience Engagement
Interactive courses designed to establish presentation confidence, delivery and impact.
Attendees will overcome barriers and create memorable, engaging presentations using systematic processes. They will learn to interact with even the toughest of audiences, especially in Q&A sessions.
COURSE DETAILS:
Suitable for both new and experienced presenters who are looking to increase impact and engagement, deal with nerves and difficult audiences, lead Q&A sessions, and much more.
Interactive and stimulating workshops provide techniques and tools to deliver successful and powerful presentations resulting in a dynamic and lively flow.
Provides a structured understanding of the presentation process and how to build control and confidence during the presentation.
Incorporates practical techniques from NLP and the fields of mindfulness research.
Participants will be encouraged to become comfortable with their own distinct presentation style using the tools teach we teach. Improving techniques of 'thinking on the fly', recovering from presentation mistakes, and influencing the decision-maker are additional takeaways from our training.
EXAMPLE TOPICS & OBJECTIVES
Understanding your audience and preparing a structured presentation
Confidence building, overcoming nerves and delivering engaging presentations
Presentation body language and voice control
Responding to difficult questions
PowerPoint tricks, tips and design best practices
FAQS – FREQUENTLY ASKED QUESTIONS
Contact Us
Speak to one of our training experts