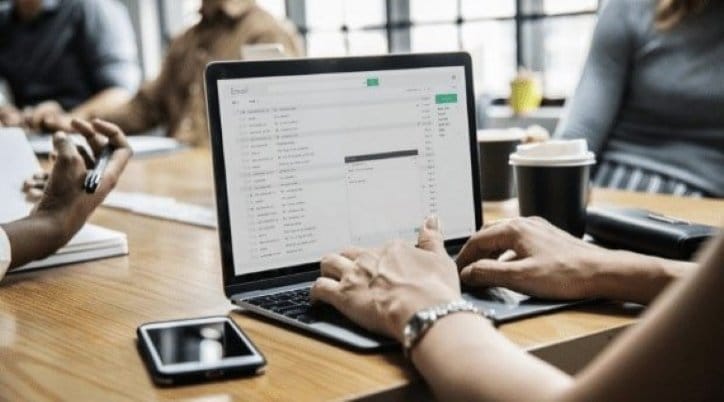 Professional Email & Business Writing
Communication in every form is a reflection of the professionalism of the individual and the company they represent. Effective emailing and report writing techniques can drastically enhance the reputational integrity of a company and team.
Using our proven methodologies to improve professional business correspondence, attendees will become aware of "Common Emailing Issues" as well as how to implement best practices in their daily work when corresponding with clients, colleagues, partners and management.
Our comprehensive email training workshop modules have immediate takeaways and provide a systematic approach to achieving higher response rates and communication clarity.
Ultimahub training consultants have years of experience delivering courses and workshops in Taiwan and throughout the world. We have helped countless Fortune 500 companies to overcome cross-cultural communication barriers and challenges. We are at the forefront of the training industry with regard to business communication and improving industry specific cultural written frameworks.
Selecting the correct metaphors anchors, idioms and expressions are an essential part of being successful with cross-cultural communication – the subtlety and tone of an email can be the difference between achieving a quick response and objective or create further confusion and miscommunication.
7 Facts About Emailing You Might Not Know:
Email is the core medium from which all modern business instigates and flows
Communication consistency is directly related to achieving timely and efficient results
Learning how and when to respond to emails is a crucial time management and business skill that is often never learned
85% of customer contact and customer service interactions are via email
92% of contracts and agreements are confirmed and finalized via email
Email misunderstandings, mistakes, errors and miscommunications result in billion dollar losses for businesses every year
Understanding and practicing email best practices will save your company time, money, and improve your overall brand reputation amongst your clients and business partners
Over Acceptance
Lack of Empathy
Incorrect Grammar
Misunderstandings
Misrepresentations
Delivering Bad News
Persuasive Techniques
Setting Achievable Goals
Cross Cultural Breakdowns
Unappreciated use of Slang
Unrealistic Goals Adherence
Reader & Audience Analysis
Ineffective Emailing Structure
Failure to provide Clarification
Incorrect use of Email as a Tool
Inability to Clarify Calls to Action
Unstructured Emailing Frequency
Inability to Achieve Written Rapport
The majority of employees in a company have never received formal email training or guidelines - Don't Become A Statistic!
Our email and report writing courses take a structured approach to teach attendees a set of guidelines in order to improve their writing style, tone and structure depending on the circumstance and the industry that they are in.
A key take away and objective of our interactive training and workshops is how to become more persuasive and concise in one's business communications and how to leverage these principles beyond correspondence and into all interactions with clients, co-workers and business partners.
Persuasive Writing
Strong vs. Weak Language
Indirect vs. Direct Language
Informal vs. Formal Language
Understanding Emotional vs. Rational Readers
Understanding Positive vs. Negative Language
' The Art of the Tone' – when and when not to use it
Increasing acceptance using the Effort and Benefit Matrix
Contact Us
Speak to one of our training experts