Sales efficacy can boost your business growth exponentially. Due to recent technological progression and the increased transfer speed of data information, it is now easier than ever for customers to independently gain product insight. Companies across the world are calling upon sales training experts to update existing selling systems and strategies. A golden nugget suggestion for any sales person is to continually work towards establishing themselves as a consultant and adviser to their customers as opposed to being seen as a sales person.

Our recent corporate sales training and communication course in hsinchu focused on delivering sales techniques from our world class experts specifically designed to boost sales KPI's and exceed given targets. Our sales training courses in Hsinchu provided company employees with systematic procedures to enlighten them on innovative tools including NLP techniques which continually deliver the highest results in the workplace. Fundamental basics which are often overlooked include active listening skills, ability to establish needs and provide tailored solutions once they are established. Many sales people do not see objections as a very strong way of propagating a sale. Our corporate training in Hsinchu enabled us to show exactly how great sales can be achieved with little to no effort in actually "selling". We taught the attendees to position themselves as consultants and how this leads to inbound business and referrals.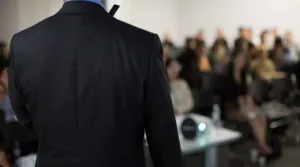 Hsinchu Corporate Training Needs Analysis (TNA)
Our Training Needs Analysis (TNA) for our valued Hsinchu customer shed light on the current difficulties that their sales teams were facing with regard to altering their traditional selling strategies to cater for the ever changing marketplace. Product knowledge was abundant throughout the teams, the gap was found to be in the current selling systems ability to effectively influence their clients to take the required action that the solution catered for. Filling this gap and ensuring that all employees implemented a new working system was to be our main focus and challenge.
Hsinchu Corporate Training Plan
Following the results of our TNA, we put together a package of training detailing and raising awareness throughout the group on the main areas of influence that all human beings relate to. Buyers tend to buy for one of two reasons: 1) To avoid pain or 2) To gain pleasure.
Our task was to test and monitor sales teams over an extended duration, analyse sales data and find anomalies in the results. Due to the extensive sales workforce we were able to engage Six Sigma and SWOT Analysis techniques to establish the ideal starting point and complete training goals to be achieved. Once the needs were established and the corporate training plan was in place we constructed the training road map and mediums for delivery. The training was to take place both online and offline, spread across multiple departments and teams to ensure maximum penetration.
We soon discovered that most of the sales people in the teams had extensive client portfolios providing repeat business in small amounts. The new business figures however were extremely low as were the upselling statistics.
In many instances it was apparent that the sales teams were resting on their laurels of small amounts of continued business and they did not wish to push their clients to increase levels due to fear of scaring them away from existing agreements. The required sales training in this scenario was not so much of a selling training course but to instil a shift in overall mindset regarding selling itself. Following on from this there was a need to build on active listening and overall communication of the products and services provided.

The delivered training therefore focused on interactive analysis of the current situation with the teams finding the best solutions and detailing them as a group, so as to realise themselves the additional benefits that they could and should be providing to their clients. They soon realised that by not discussing in detail the benefits of their solutions they were not providing the required world class service that their customers expected.
Following on from each workshop we requested all attendees to feedback the ideal discussed solutions with their clients in the set structures that we had detailed in the training workshops.
Hsinchu Corporate Training Results
The results were exemplary in their effectiveness with all sales team members noticing a significant increase in attained business levels as well as well received feedback from their valued clients.
To find out more about how our Hsinchu corporate training solutions can benefit your business please contact us today to speak to one of our training specialists.