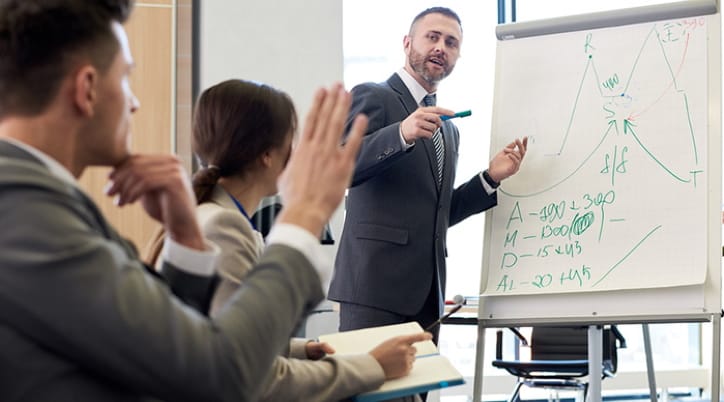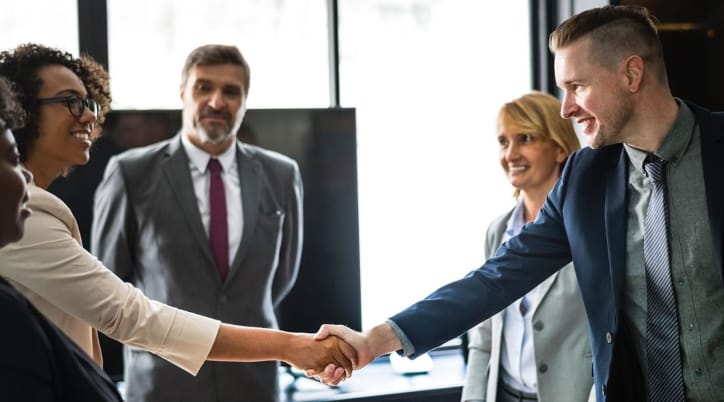 Sales Training (English Course)
Improving Corporate Selling Skills & Best Practices
In today's highly competitive marketplace, having a strong sales team is a key ingredient for achieving success. At Ultimahub, we understand the importance of having the right skill sets to meet sales targets and expectations that translate into company growth. We specialize in training corporate sales staff from a variety of industries to ensure that they have the tools they need to succeed.
If your company or sales team is not meeting their required targets, then reach out to us today and take the first step towards a solution. Our systematic sales approach, language, process, and methodology can improve the entire effectiveness and efficiency throughout your organization. With Ultimahub, you can be confident that you'll achieve maximum sales potential, increase revenue, and improve profit margins by establishing new income streams.
Our expert trainers work with a range of corporate sales staff to provide a toolbox of skills and solutions to improve sales processes and empower your sales teams. Our proprietary teaching methodology and innovative sales training programs are designed from a practical perspective and can be implemented immediately to drive progress and produce results. We offer a variety of different solutions, from personalized one-to-one sessions to industry-specific group and team classes.
Our workshops and training modules teach straightforward and immediately implementable sales approaches, processes, and methodologies to improve overall business effectiveness and efficiency at all levels of your organization. Our courses are designed to promote sustainable changes in behavior and attitude and to ensure optimal sales results.
At Ultimahub, we have transformed thousands of salespeople into articulate, confident, and successful producers. Our experienced corporate trainers and engaging sales courses have proven to be impactful and have helped businesses achieve their desired outcomes.
Our sales workshops are tailored to specific industries and audiences and are delivered in both Chinese and English. We offer a wide range of programs that are customized to suit your specific needs. Our courses cover a variety of topics such as sales techniques, customer relationship management, negotiation skills, objection handling, and many more.
In addition to improving your sales performance, our training programs will also enhance your team's communication skills, leadership qualities, and overall professional development. Our expert trainers have a wealth of knowledge and experience in the field, and they will work closely with your team to ensure that they are equipped with the right skills and knowledge to drive your business forward.
In conclusion, if you want to improve your sales performance and achieve your business goals, then Ultimahub's sales training programs are the solution you need. Our practical, immediately implementable training courses are designed to help you achieve sustainable changes in behavior and attitude, which will drive optimal sales results. Contact us today to learn more about how we can help your sales team achieve their full potential.
TRAINING TO PROVIDE A TOOLBOX OF SKILLS AND SOLUTIONS TO IMPROVE SALES PROCESSES AND EMPOWER YOUR SALES TEAMS
Check out one of the links below for further details on how we can begin benefiting your company and sales teams today!
Contact Us
Speak to one of our training experts